Ocean & freshwater
Original/ Cat recipes/ Wet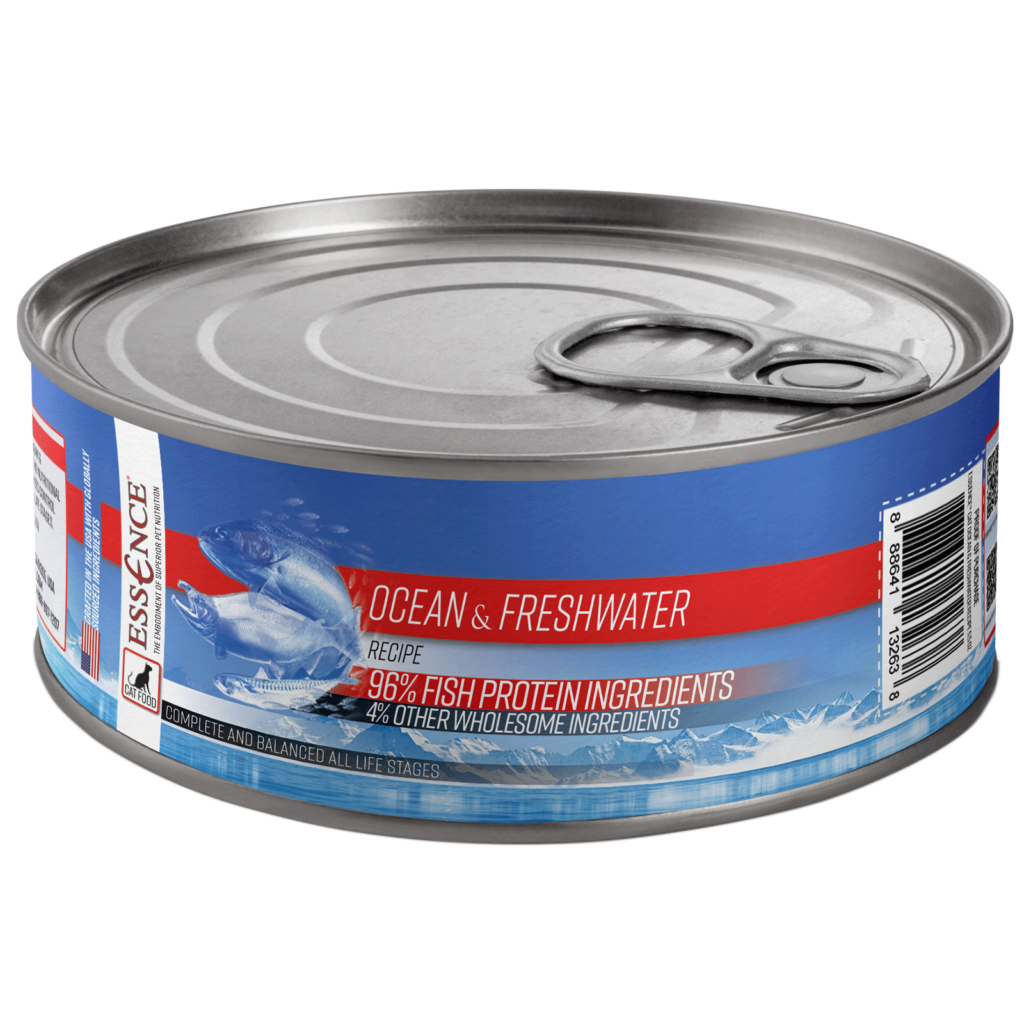 Essence® Ocean & Freshwater Recipe brings together clean and healthy protein sources for your cats. It combines all the benefits of oily fish with the fresh, lean protein from white fish. Our ingredients include salmon, herring, sardines, and mackerel, as well as other whitefish such as trout and catfish. We integrate in healthy sea vegetables, such as kelp, which provide additional healthy nutrients and dietary fiber. This is all to ensure your cats are at their healthy best, while eating truly great tasting food. Made with healthy and wholesome ingredients, the Essence® Ocean & Freshwater Recipe is truly the Embodiment of Superior Nutrition.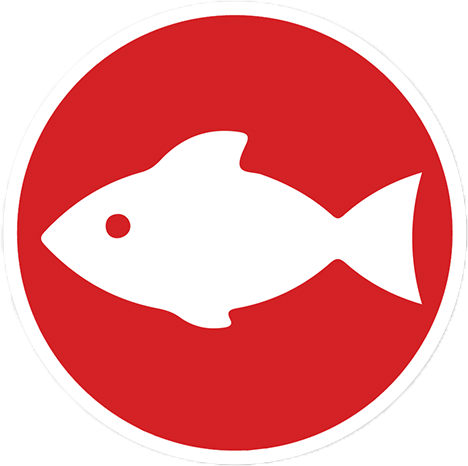 Species
Fish
96%
Fish Ingredients
4%
Other ingredients
Available sizes
5.5 oz
Ingredients
Trout, Salmon, Whitefish, Fish Broth, Catfish, Mackerel, Sardines, Natural Flavor, Agar-Agar, Calcium Carbonate, Tricalcium Phosphate, Choline Chloride, Minerals (Zinc Proteinate, Iron Proteinate, Copper Proteinate, Manganese Proteinate, Sodium Selenite, Ethylenediamine Dihydriodide), Salt, Vitamins (Vitamin E Supplement, Vitamin A Supplement, Niacinamide, d-Calcium Pantothenate, Riboflavin, Thiamine Mononitrate, Vitamin B12 Supplement, Pyridoxine Hydrochloride, Folic Acid), Potassium Chloride, Taurine, Dandelion Greens, Fructooligosaccharides, Magnesium Proteinate.
Click here to explore our food.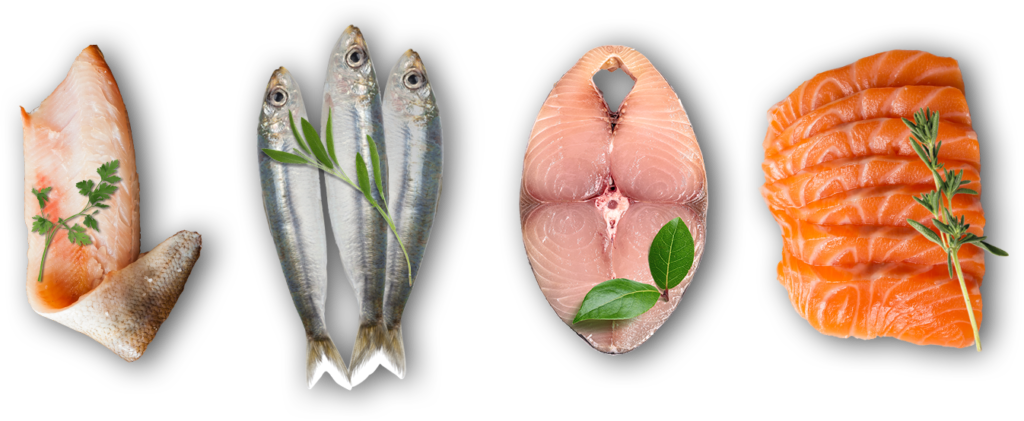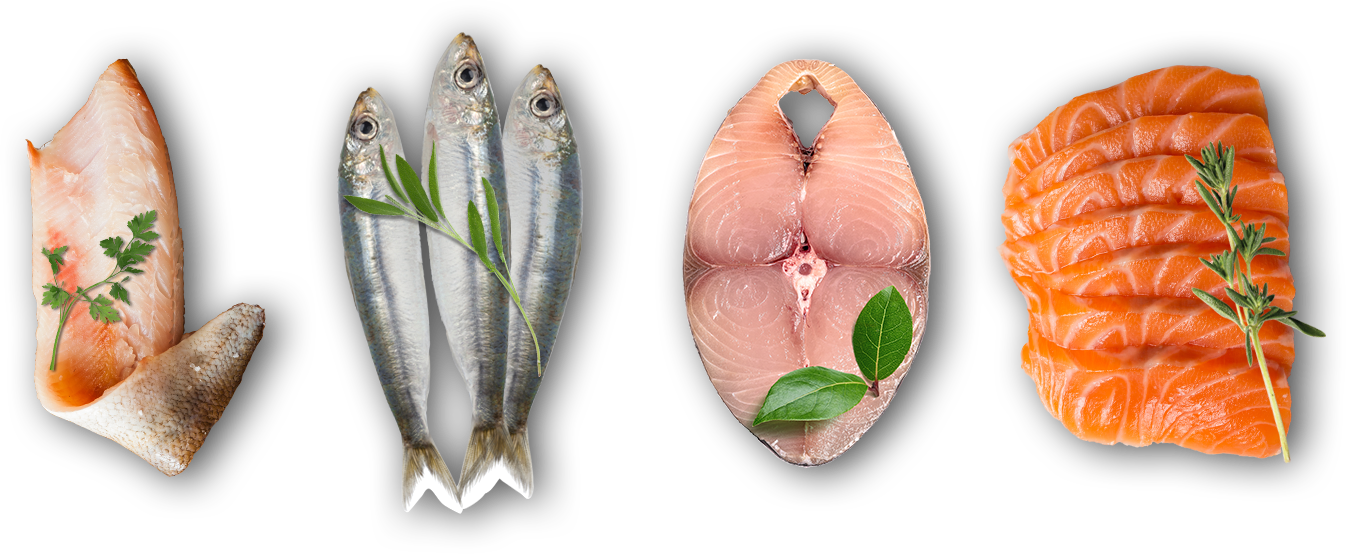 CALORIE CONTENT
Metabolizable Energy (calculated)
1,160 KCAL PER KG | 180 KCAL PER CAN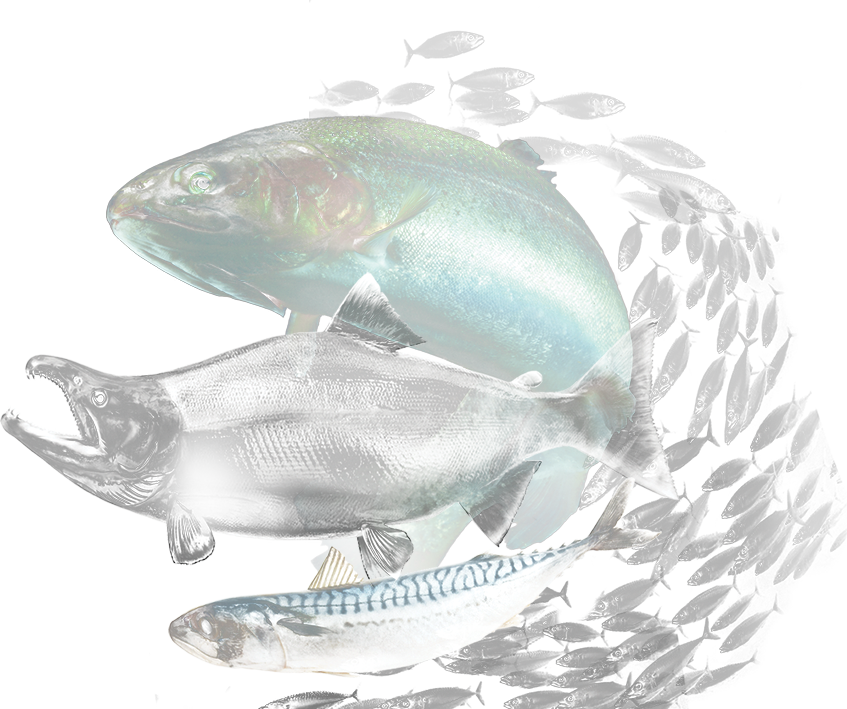 *Not recognized as an essential nutrient by the AAFCO Cat Food Nutrient Profiles.
Cat Weight
SERVING SIZE ADULTS (CANS)
 
Overweight
Inactive
Senior
Active
2 lbs
1/4
3/8
3/8
5/8
4 lbs
1/2
5/8
3/4
1
6 lbs
5/8
3/4
7/8
1 1/4
8 lbs
3/4
1
1 1/8
1 5/8
10 lbs
7/8
1 1/8
1 1/4
1 3/4
12 lbs
1
1 1/4
1 3/8
2
Standard eight-ounce measuring cup.
KITTENS POST-WEANING TO 5-MONTHS-OLD: FEED THREE TIMES AS MUCH FOOD AS AN ADULT CAT OF THE SAME WEIGHT. BETWEEN 5-MONTHS AND 1-YEAR: FEED YOUR KITTENS 1.5 – 2 TIMES AS MUCH FOOD AS AN ADULT CAT AND START FEEDING KITTENS AS ADULTS AFTER 1 YEAR. MOISTEN FOOD, IF DESIRED.
PREGNANT FEMALES MONITOR AND MAINTAIN AN ADEQUATE SOURCE OF FOOD SO THAT YOUR PREGNANT OR LACTATING CAT CAN FREELY EAT AS SHE NEEDS. ALWAYS MAINTAIN A CLEAN WATER SUPPLY THAT YOUR PREGNANT OR LACTATING CAT CAN EASILY ACCESS.
WHEN SWITCHING YOUR CAT'S DIET, WE RECOMMEND THAT IT SHOULD BE DONE GRADUALLY OVER 5-7 DAYS, INCREASING THE AMOUNT EACH DAY WITH THE PRESENT DIET, AS SUDDEN CHANGE IN DIET MAY RESULT IN DIGESTIVE DISTURBANCES.
NOTE: FEEDING AMOUNTS MAY VARY BY BREED, ACTIVITY LEVEL, TEMPERAMENT, & CLIMATE. SEE YOUR VETERINARIAN REGULARLY. KEEP FRESH WATER AVAILABLE. TO MAINTAIN FRESHNESS, KEEP PACKAGE SEALED AND STORE IN A COOL, DRY PLACE.

Nutritional adequacy statement
Essence® Ocean & Freshwater recipe for cats is formulated to meet the nutritional levels established by the Association Of American Feed Control Officials (AAFCO) cat food nutrient profiles for all life stages.
For more information on AAFCO regulations, visit "aafco.org"
Also available in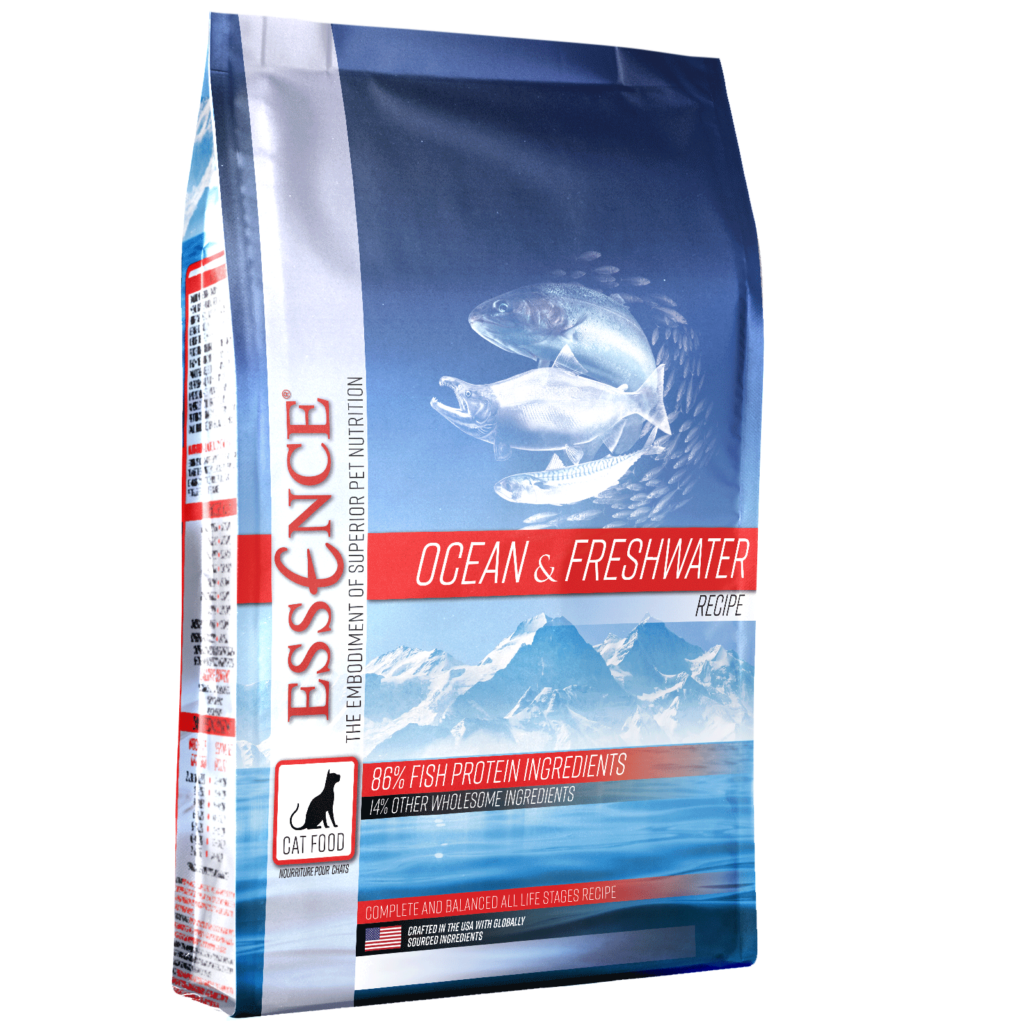 Ocean & freshwater dry food
4lb / 10lb
Air & GameFowl Recipe Bag
Air & GameFowl Recipe Can